28 March 2014
Here we are, my PlayStation 3 is officially dead. 2 weeks ago, I decided to put it back in the case. Because until that fatal moment, it was looking like that: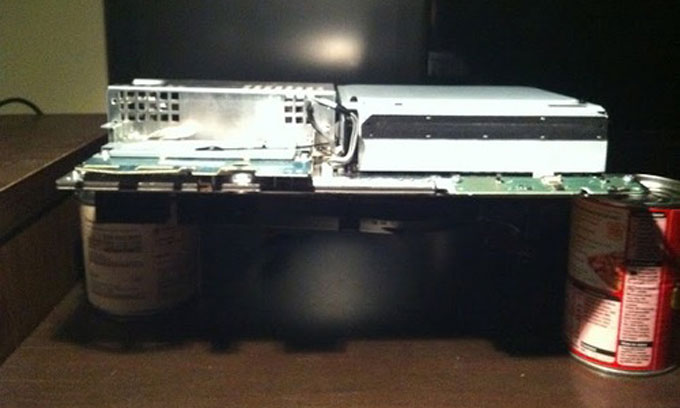 Yes, this is a PS3, without case, and standing on cans of food. But it was working perfectly for months. And because I was moving, and the PlayStation was working well, I put it back in the case.
10 minutes of GTA later: freezing, controller disconnection, ultimate freeze, automatic reboot, 'bip bip bip' of the dead. YLOD is back. This my GTA stuck in it. I had to dismantle the console again.
It make me realised the biggest problem was the airing. Or it was a pure bad luck. I decided to not repair it again, because to keep it alive I would have to use without case, which I find pretty dangerous.