The visual part of one, the style of the other.
05 July 2010
Gorillaz and Ed Banger records are musical movements I like. Jamie Hewlett is the drawer of the Gorillaz characters, and his work fascinates me, he created a real universe around this band. As I know myself, drawing character is not my cup of tea but I wanted to make this challenge: draw some characters of Ed Banger. At the start I wanted to recreate "la cene" of Da Vinci. But somebody did it before me : argg!! (by the way it's SO_ME, Ed Rec Artistic Director, himself who told me that!). So I've search a good way to do my project and finally I've kept the Gorillaz style.
At the end, the result is much better than the start idea.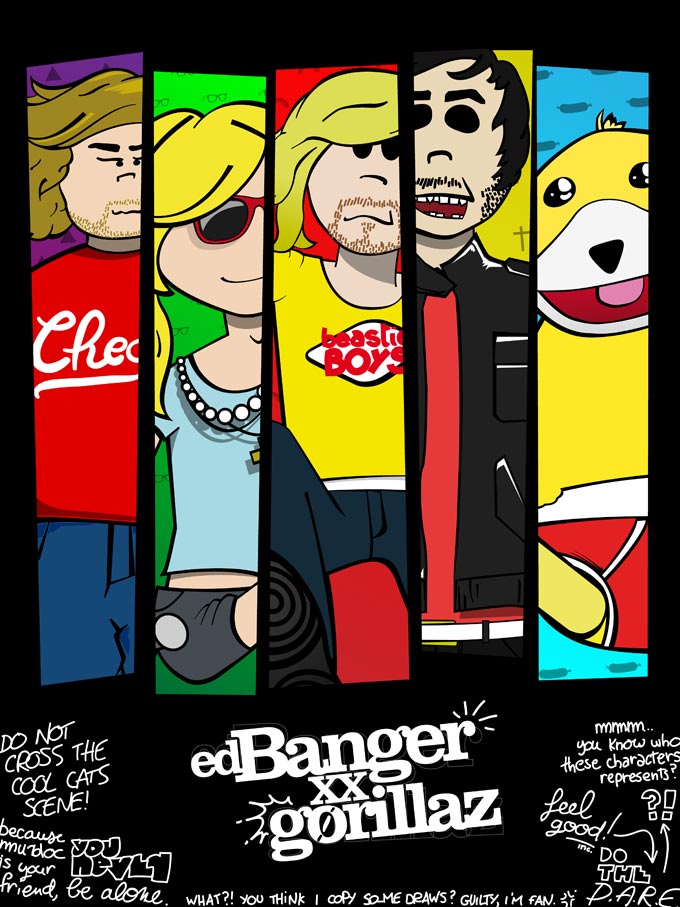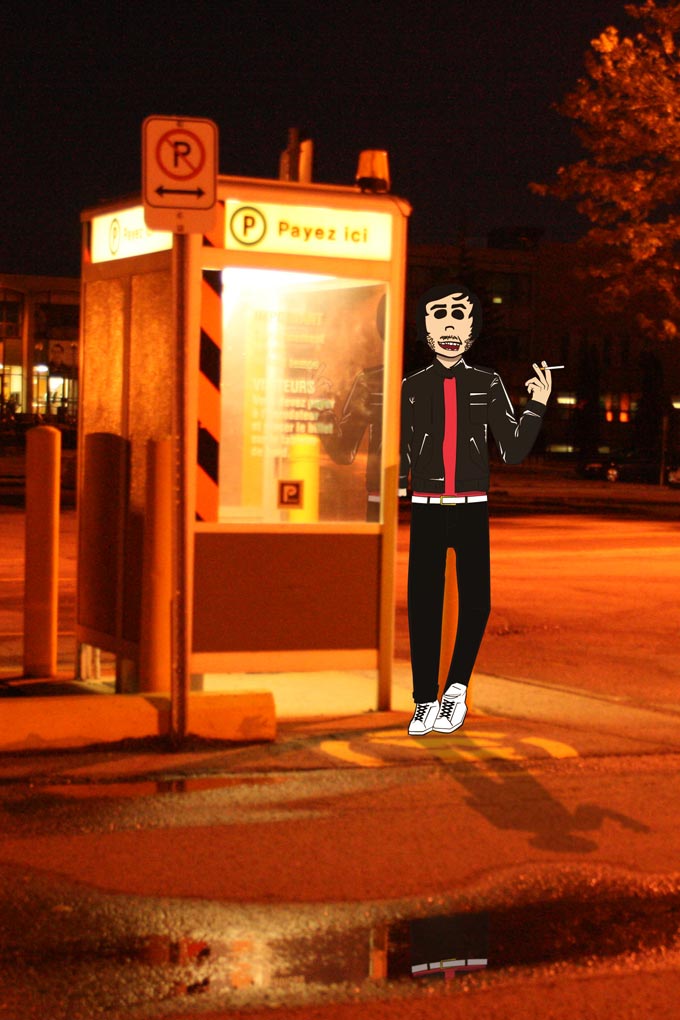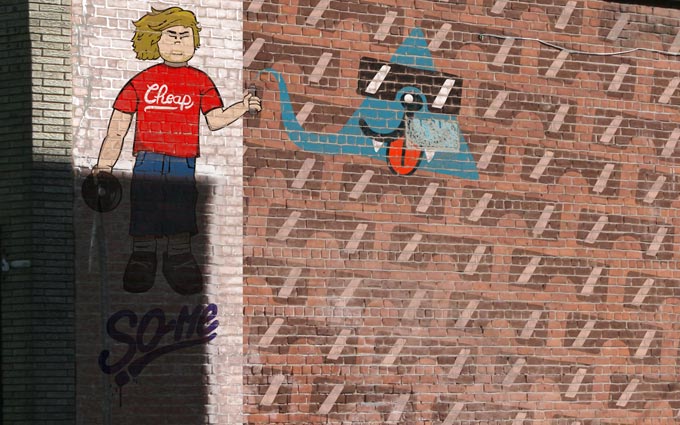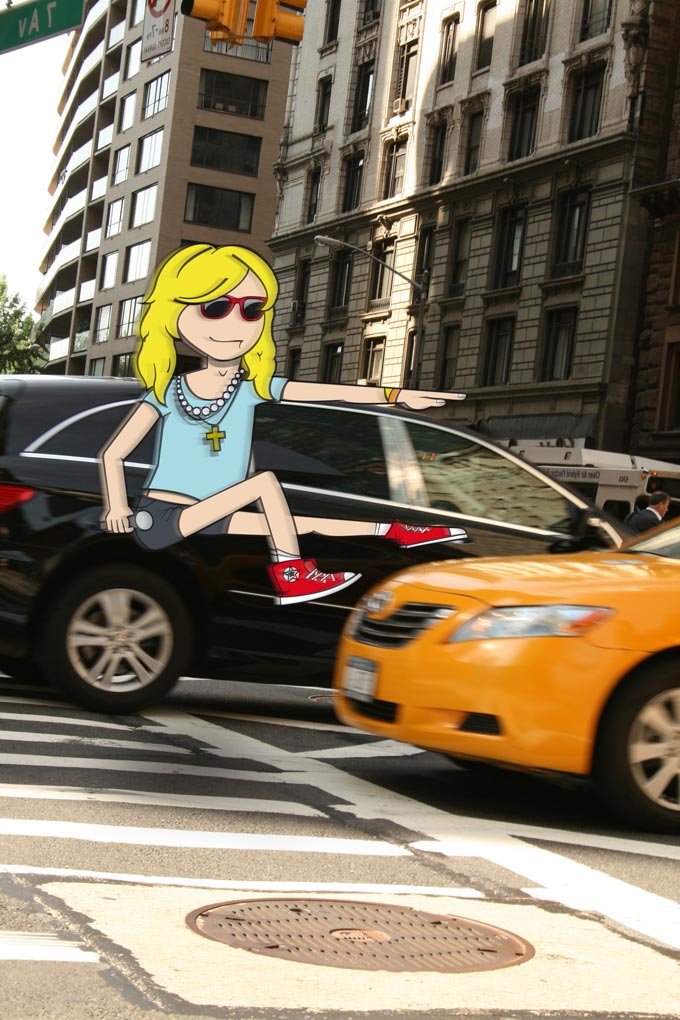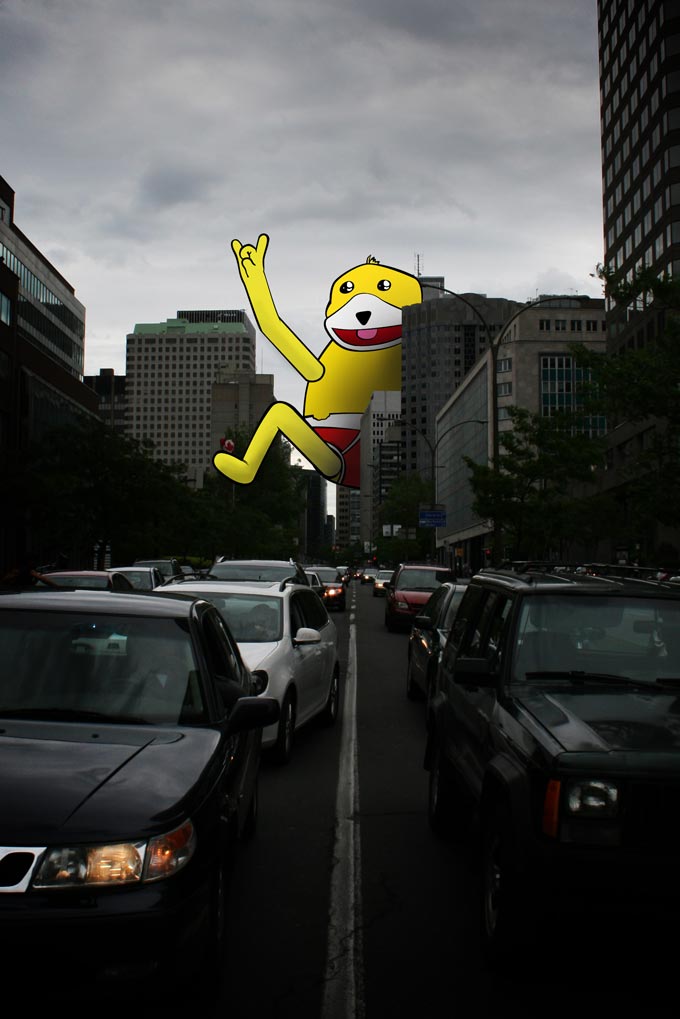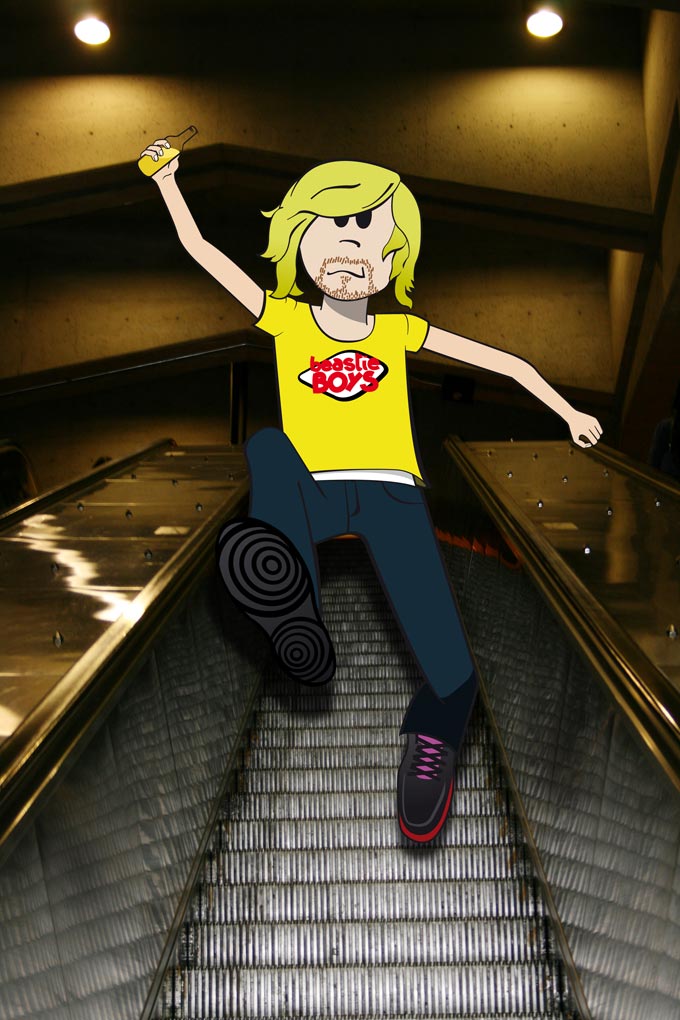 ''It's D.A.R.E.''
https://www.flickr.com/photos/xxsmax/sets/72157624323908913/
https://www.edbangerrecords.com/